L'Agnunesa
A philological restoration project
 L'Agnunesa was a traditional gallurese Stazzo, dating back to the mid 1800s, with dry stone wall boundaries still in good state of preservation.
The main building, around 130 square meters, with a strictly rectangular plan, according to the tradition and gable roof, more properly the Stazzo house had been abandoned and was left in state of abandonment.
It has previously been the center of the rural life for shepherds and farmers living in the north eastern region on Sardinia called Gallura.
The premises of a project first conceived, observed and shared, aimed at recovering everything that could be preserved, even where it would have been easier to just tear down and rebuild. Where time and conditions resulting from years of abandonment wouldn't allow restoration, structures were rebuilt fully respecting methods and local traditions.
An essential, streamlined style has been key to the whole project, inspired by the simplicity of country life, yet with elements of contemporary living comfort and technology hidden at first sight.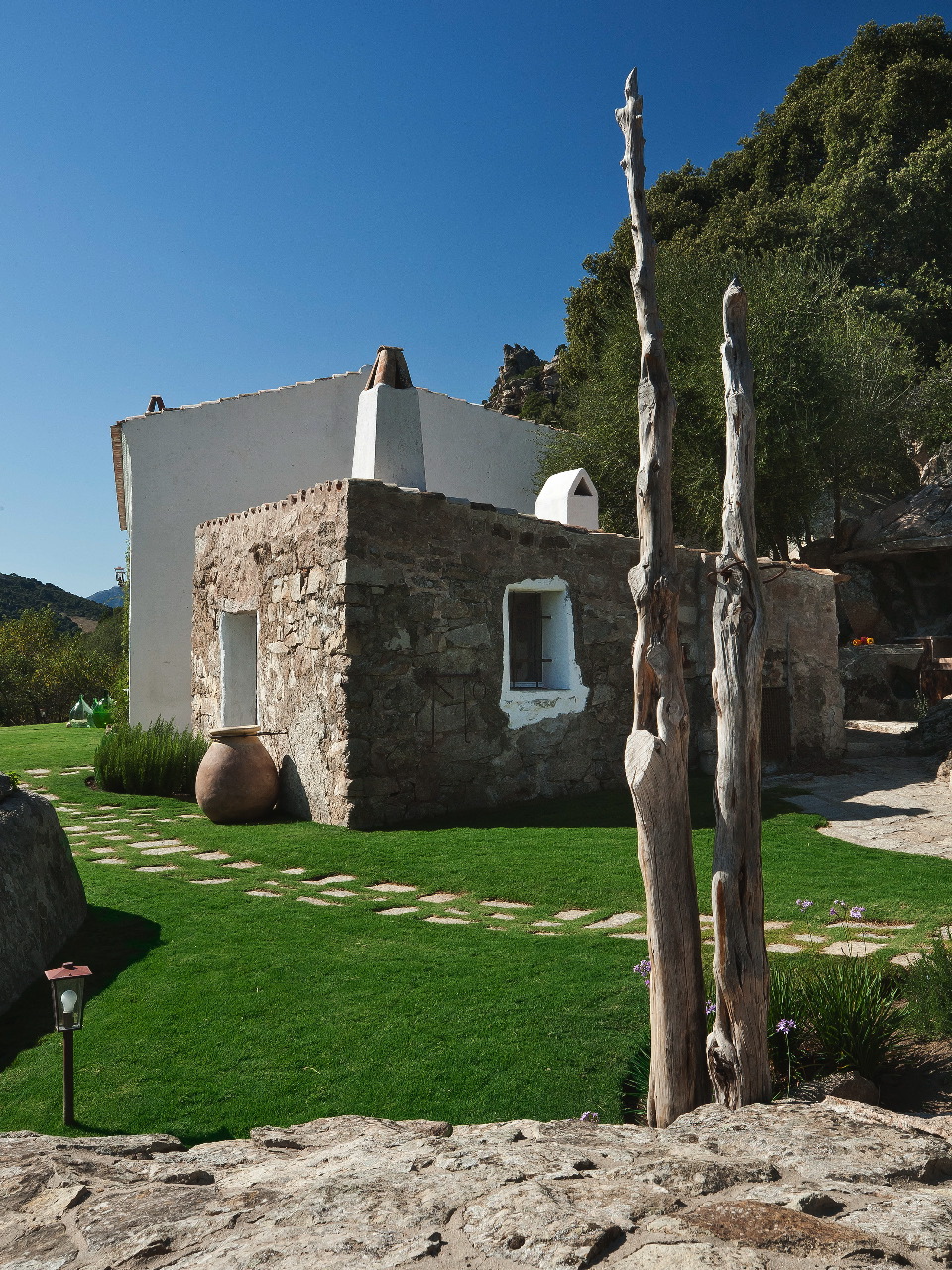 Designer: Marcello Scano | Interior Design Studio
About us
Interior Design Studio is located in Porto San Paolo, via Sarrabus 26.
For more information about our architecture, design and art direction services, you can contact our office by email or phone.