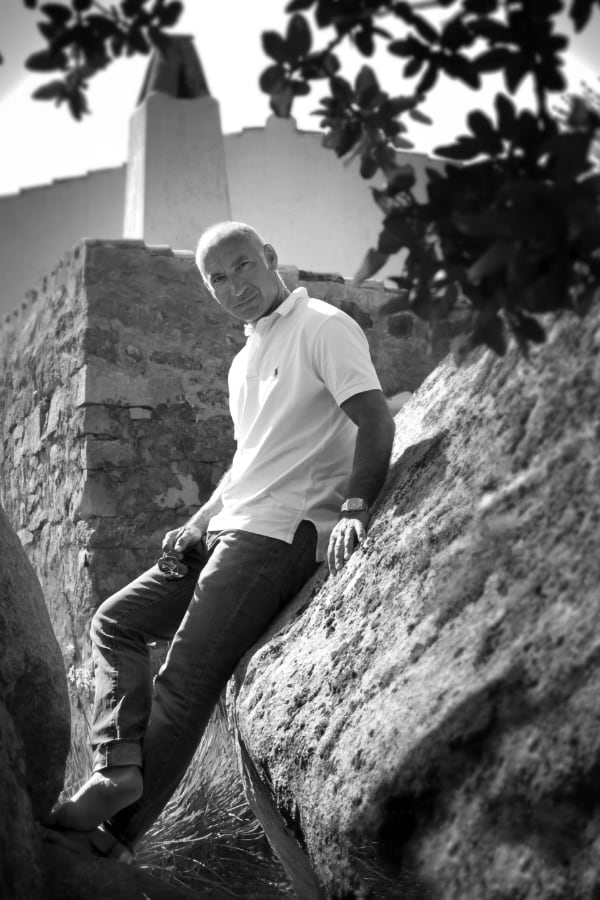 Born in Nuoro, Italy on February 3, 1966. Studies architecture and design at the International College of Arts and Sciences in  Milano, where he graduates in 1992 in Interiors Architecture and Interior Design.
1991 – 1992
Collaborates as a designer in Milano for companies that produce furniture and furnishing accessories.
1993 – 1996
Works in Sardinia for major architecture and interior design offices in Costa Smeralda.
1997
Opens in Olbia INTERIOR DESIGN STUDIO, a multifunctional architecture office, around which he gathers a team of highly skilled and experienced professionals and artisans, creating a first class, dynamic team.
2011 – 2014
Becomes Art Director for CDC Centri Degradè Conseil Group, for which he designs the interiors and style guidelines for the launch their new hairdresser salons all around Italy.
2015
Opens INTERIOR DESIGN STUDIO in Porto San Paolo, a beautiful town by the sea, facing Tavolara Island.
Starts to provide consulting for several hotels and hospitality businesses on Sardinia's east coast, and in 2017 becomes creative directof for Gruppo Studio Vacanze.
1998 – 2019
Many designs and creations in residential, commercial, hotels and retail sectors.
WHO TALKED AND WROTE ABOUT HIM
MAGAZINE
VILLE & CASALI
CASE & COUNTRY
CMD Casa Mia Decor
IN VIAGGIO
AD Architectural Digest
CASE & STILI
FOLIO Magazine
D di Repubblica
AMICA
LIVING ON THE COAST
TV TRANSMISSIONS
LE CASE DI LORENZO
with Lorenzo Ciompi
LeonardoTV Channel
Stazzo L'Agnunesa Project
LA SECONDA CASA NON SI SCORDA MAI
by Giulia Garbi, Nicola Saraceno
Dove Tv Channel on SKY
L'Aldiola Project
COMPANIES
LINEA ZERO Lighting
PAN INTERNATIONAL Lighting
EMU Outdoor furniture
Always driven by curiosity and never settling. Passionate about everything that belongs to the past, tells a story and shows fine manifacturing, that can be fixed and not just thrown away.
Vintage cars and motorbikes, watches and furnishings.
A great passion for travels, music, nature, kitchen and wine, which drove him to become a certified AIS Sommelier in 2003.
Passionate about life and freedom in all its forms.