House with pool
Porto San Paolo, Sardinia
This pool has been built to complete an existing house on the charming hillside of Porto San Paolo, Sardinia.
We're in Gallura, in front of Tavolara island, just miles away east of Olbia.
The steep natural slope allowed the creation of infinity pool that opens to to the horizon, in continuity with the sea and cut the nearby town and building from view. The overflowing water is then sent as a waterfall in a water recycling system.
The poolside floor in Ipè wood and the stainless steel railings recall the deck of a yacht, in navigation toward the island.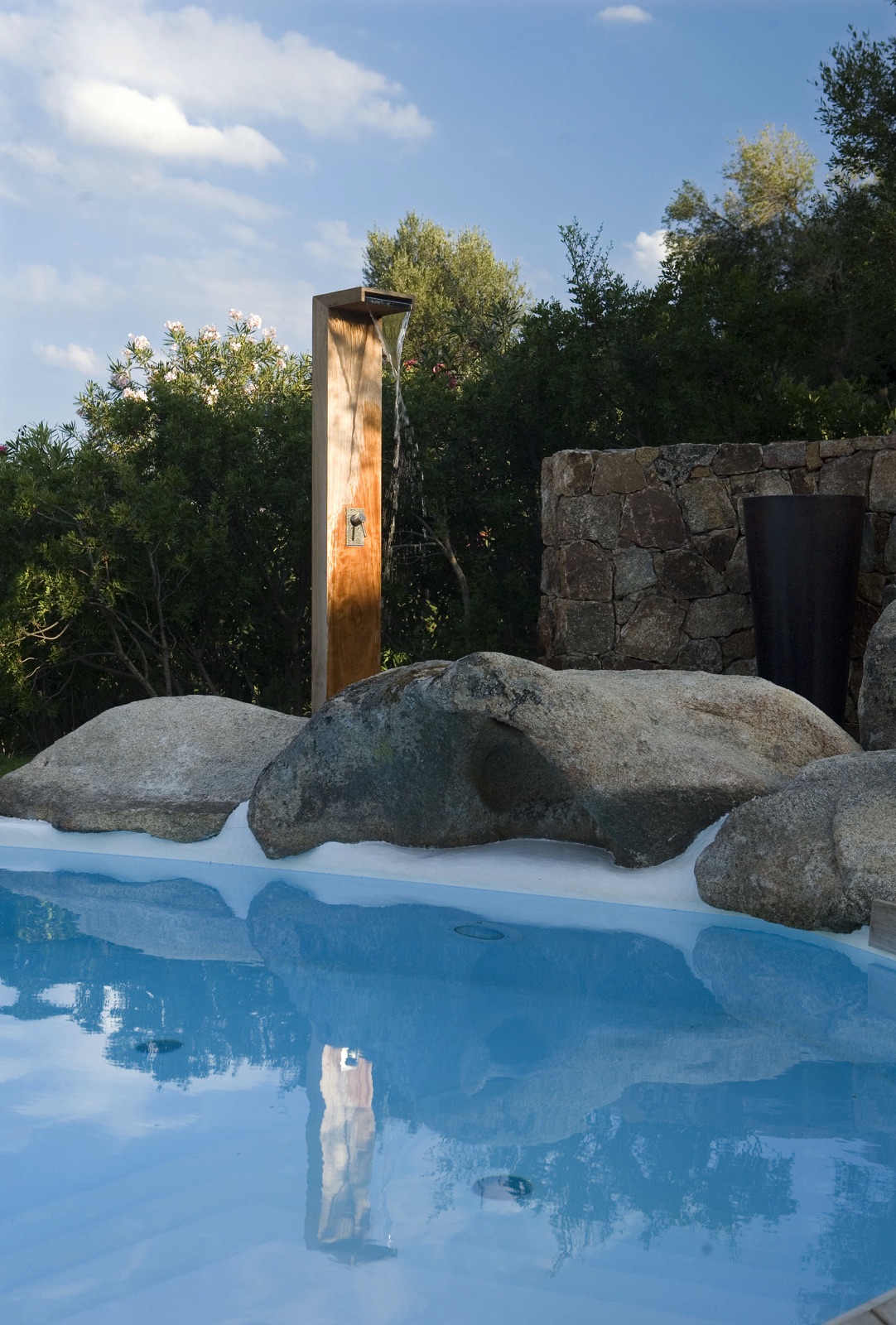 Designer: Marcello Scano | Interior Design Studio
About us
Interior Design Studio is located in Porto San Paolo, via Sarrabus 26.
For more information about our architecture, design and art direction services, you can contact our office by email or phone.